Get into Tough Zone: - Coasteering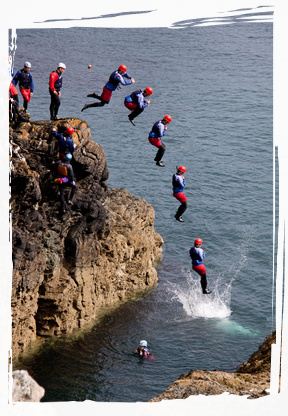 Coasteering in the Tough Zone is a high adrenaline sport. Basically, all you have to do is traverse the coastline- but taking the difficult rather than walking along the cliff tops of sandy beaches. Be prepared for paddling around rocks, scampering up the cliffs, jumping into the sea and swimming into caves. You should expect to get wet and be exhausted at the end after a bucket load of thrills.
Coasteering does come with some risks as coasts, cliffs, and seas can be unpredictable, add in some unpredictable weather and it has the potential to be hazardous. It is important to be aware of the risks, understand the dangers and know the right things to do to overcome them or minimise them wherever possible. Please read our Safety Briefing and get expert tuition before attempting this activity.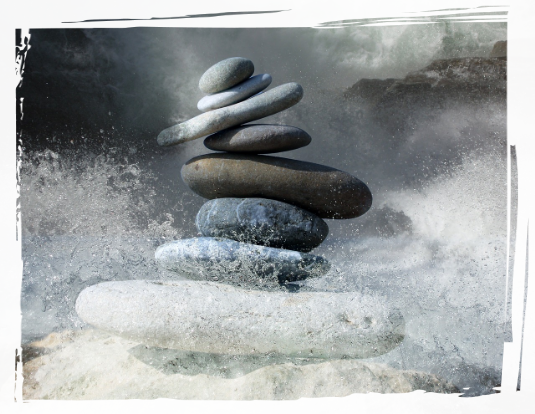 If you go carefully and sensibly there is a huge amount of fun and excitement to have, and it is not a difficult activity to get involved in. You can get by, as a minimum, with just your swimwear if you're taking things easy on basic routes around a few smooth boulders in a calm sea. As you progress to more challenging environments it is definitely worthwhile wearing a helmet, some wet shoes (sandles etc.) and a bouancy aid. If you plan to go in colder weather then a wet suit is highly recommended.
You should learn how to coasteer from someone who is properly trained and can teach you how to do this activity safely. There are plenty of coast around the UK, although if you live inland you may need to travel a little but it is easy to find interesting coasts to traverse.