Get into Extreme Zone: - Camping
If you are about to start camping for the first time or about to change your camping style from Active or Tough to Extreme Camping then it is important that you have the right tent with you.
The environmental conditions of the location of your camp and the type of other activities you may be taking part in will effect the type of tent you need so it is recommended that you get some professional advise in store or on the web to ensure you are getting a tent that will keep you warm and safe.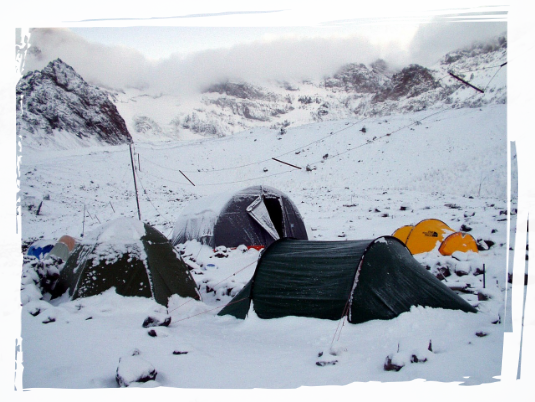 Protecting yourself from the elements is your top priority when camping in the Extreme Zone as you are likely to be well away from civilisation and well away from any sort of creature comforts.
Whether you are hiking, mountaineering or undertaking any other activity in the wild it is likely that the only place you will have to sleep when you are in the Extreme Zone will be your tent.
Camping in the Extreme Zone may sound challenging, but the rewards for being in the real depth of nature in incredible places around the world is totally worth it!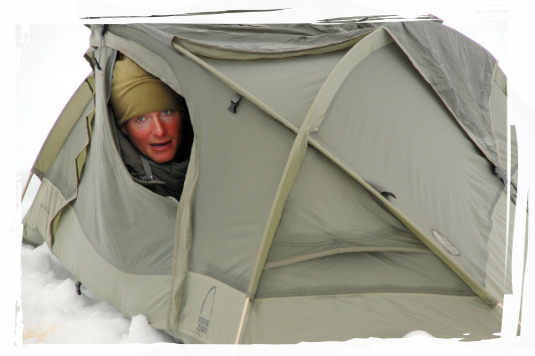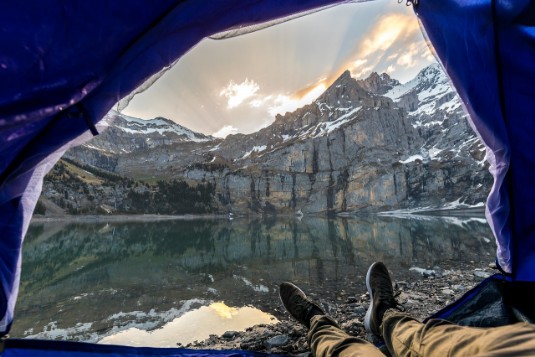 Always check you have permission to camp in a certain place, even in the remote wilderness there can be some restrictions. Some national parks around the world or historic sites require permits or camping might be limited to specific areas.
You'll need to have access to water, either you can carry enough with you, or you'll need to find a source nearby. Additionally you'll need an appropriate way of making the water safe to drink such as boiling, filtering or chemical treatments.
If you are far from civilisation you'll need to have everything with you to survive the elements; pack light but pack smart. Identify what is essential and what is only a luxury and could be left behind.
Inside your tent you'll need something to sleep in and sleep on. A thin inflatable mattress, or a foam mat will keep you moderately comfortable and provide insulation against cold ground. You sleeping bag must be the correct choice for the environment you are in as it will help you have a good nights sleep and keep you warm and snug.