Get into Active Zone - Swimming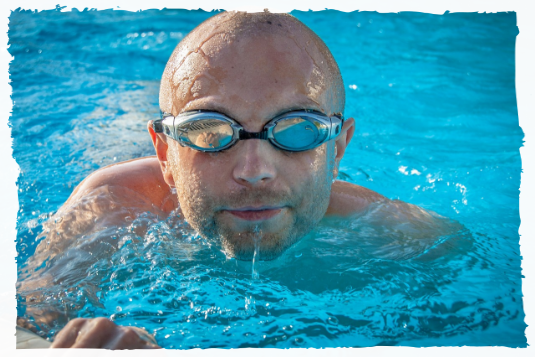 Swimming is a wonderful sport for people of all ages, from babies to centenarians! There are many public swimming pools (indoors and outdoors) through the UK and abroad and they are usually well advertised and easy to find. In addition there are many beaches, rivers and lakes that are perfect for swimming, weather permitting of course.
Swimming in a great sport as it exercises your whole body without any impacts (like jogging) which means there is little strain on your joints. Floating in water can also be incredibly relaxing in addition to being good exercise so it is no surprise that it is so popular.

If you are keen to get into swimming you should research your local swimming pool to find out opening times and types of sessions. Some will cater specifically for certain groups, such as parent and baby, lane swimming, aqua sports etc. so head along to a session that most suits you.
If the weather is good you can head to the sea, a river or a lake to take a dip, but check first which ones are safe for swimming as some bodies of water can have strong currents or hidden obstacles.
However, if you're new to swimming or not a confident swimmer it is recommended to stick to commercial pools first to build up your confidence and skills before tackling open water.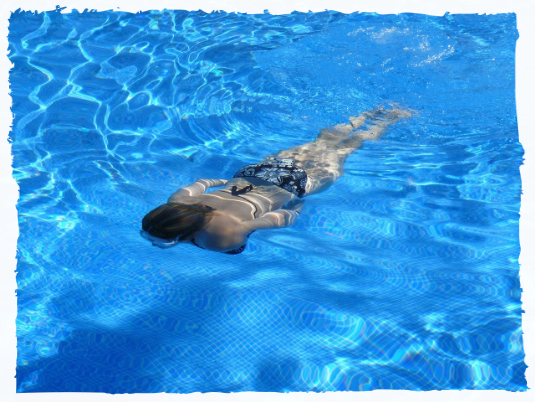 All you need to start swimming is a pair of trunks/swimming costume/bikini/shorts and a towel to dry yourself afterwards (although clothing optional pools are available if you fancy a skinny dip).
Some pools do not allow people to wear outdoor shorts in the pool (if they have pockets) so check before you go.
Skin tight swim wear made from stretch fabrics are more streamlined in the water allowing you to swim easier/faster and are faster drying but these are not essential.
If you eyes are sensitive to chlorine or you swim underwater you may want to buy a pair of swimming goggles which come in a variety of prices from cheap to expensive.