Get into Active Zone - Cycling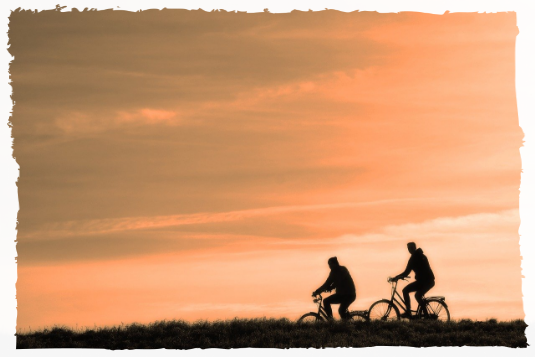 Active Zone cycling is an easy sport to get involved in. A bicycle, some safety equipment and a bit of knowledge is all you need to get out into the big outdoors and enjoy the exercise and freedom of life on two (or three) wheels. There are plenty of recognised cycle routes and paths though towns, cities and the countryside.
Cycling can be as short as a few minutes, a whole day or multiple days. You can set your own pace and stop when needed to a rest, snack or drink. A cycle ride can be a gentle relaxing pedal, a good cardiovascular workout or an adventure- or all three. Cycling really is that versatile.
In addition to your bike you should have a few bits of safety equipment. A helmet is very important, although still not mandatory in many countries they are fantastic at protecting your head if you have a bit of a tumble. Buy a good one, check it fits and replace it when damage, dropped or worn. Remember to wear it correctly and at all times whilst cycling.
You may also need lights (mandatory in many countries if cycling on roads in the dark), reflective clothing and gloves. There are loads of cycling accessories and specialised clothing which you may want to look into (see our handy guides) but many aren't essential at an introductory level.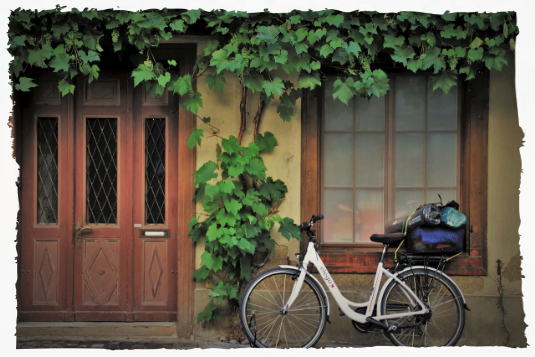 If you aren't sure of the rules of the road or how to cycle you can find loads of useful information online or maybe consider attending a training course or ask the staff in a cycle shop.
You don't necessarily need to buy a bicycle as they can be expensive. If you are only planning on cycling occasionally then you could look into hiring a bike. Many cities now offer bike rental schemes and there are even more cycle hire shops in popular tourist spots allowing you to rent everything you need for as long or as short as you like.

You should check your bike is safe to ride, either do it yourself or get a professional to do it if you're unsure what to look for. Read up on the highway code and you're ready to go. It is as simple as that- off you go!